At some point in life, everyone is facing the challenge of buying a mattress. In most cases, you have to do it several times when you move to a new place, move together with someone, need something in the guest room, your kid requires a mattress, or your old mattress wears out. Can't you figure out where to start browsing the vast selection? How to choose between the different types, sizes, comfort levels, and designs? Should you avoid cheaper options, and is it inevitable to invest in an expensive mattress? This Guide is a great starting point to find your answers to these questions.
Materials and types – the basics
In the beginning, it is essential to get basic knowledge about the mattress types and the main characteristics of each material, so later on, you can rely on this expertise. Let's see the pros and cons and features briefly one by one.
If you are deeply interested in different mattress types and their characteristics, don't miss our guide about the most prevalent mattress types.
Innerspring
Innerspring, or coil mattress, is the most traditional among modern mattresses. This type has a coil-based support system and a few other comfort layers. Traditional innerspring mattresses are rare nowadays. In the new era, they got as many comfort layers that they can be considered hybrid ones. They have a bouncier, supportive, and firm feeling usually.
Pros
Cons
Affordable price range
Excellent air circulation between the coils – cooler sleeping experience
Strong edges
Continuous coil mattresses have pure motion isolation
Shorter lifespan
Foam
Foam mattresses are made entirely of some foam and contain no coils at all. They tend to provide high body contouring and effective pressure relief. The two most frequently used and prevalent types are memory foam and latex in the mattress industry.
Memory foam
You might know, but memory foam was invented by NASA and not for sleeping or comfort but for safety reasons. They used it for seat cushions to save pilots in case of crashes. Shortly everyone realized that this material could incredibly increase the comfort factor of mattresses. So today, you can hardly find a mattress manufacturer who doesn't use this material. This material reflects slowly on movements and provides a hugging, and well contouring feels since you sink into the mattress instead of lying on the top of it.
Pros
Cons
Provide support for the entire body
Excellent motion isolation
Long lifespan
Trap air that can lead to overheating
Less responsive
Weak edge support
Check the best memory foam mattress choices of the year, do not miss our recommendation!
Latex
Traditionally latex is made of a white liquid extracted from the rubber trees. This liquid is harvested from the living tree. During the manufacturing, water is removed, and the material remains perfect for various products, particularly for a mattress with a remarkable cooling factor and high responsiveness. Besides this natural option, synthetic versions also appeared on the market. Synthetic latex is a mixture of synthetic polymers and the extract of the rubber tree. This option is less expensive but less healthy also.
Pros
Cons
Good responsiveness
Keep you cool
Impressive lifespan
Eco friendly, organic mattress
High average price
Heavy and difficult to move
Pure edge support
Hybrid
Hybrid mattresses are combining innerspring mattresses and foam mattresses. They have an innerspring support layer and a 2-3 inch thick memory or latex foam comfort layer on the top. They tend to be an ideal combination of solid support and a hugging, cozy feel.
By definition, a hybrid mattress is at least 2 inches of memory foam layer combined with a pocket coil supportive core. Of course, you will find other combinations listed as a hybrid mattress, but it will be an incorrect term. However, it doesn't fulfill the exact definition that can be the most comfortable option for you.
Pros
Cons
Strong edge support
Good responsiveness
Less sinking feel than pure memory foam
High price
A shorter lifespan
Potentially not noiseless
Memory foam versions can retain heat
Check the best hybrid mattress choices of the year in our recommendation, find your favorite among them.
How to evaluate a mattress?
The manufacturers and retailers are bombing you with information about their mattresses. It is super easy to get lost in tons of information. Try to stay focused and know which questions you need to answer to define which mattress is the best for you. To reach your goal, you should know the key factors you need to focus on. See these factors against you should evaluate your potential new mattress.
Support – You should examine if the mattress can provide a suitable flat surface to reach perfect alignment for your spine and don't let your heavier body parts sink into the mattress below that ideal level.
Durability – You can use an average mattress for up to 7 years before you need to replace it. Different materials have a different lifespan, and it is up to your preferences how durable mattresses you prefer.
Pressure relief – Mattresses with thicker comfort layers such as memory foam or latex mattresses tend to perform better in pressure relieves. Using a more hugging mattress usually helps to prevent pressure points from developing.
Motion isolation – This factor could be crucial if you share your bed with your partner. Some mattresses tend to transfer the movement over the surface of the whole mattress. So, if you or your partner moves a lot during bedtime, the lack of motion isolation can lead to sleeping problems.
Responsiveness – Speak clear. Responsiveness is essential when we get to the sex. Bouncier and highly responsive mattresses are way better for adult activities than those where you sink deeply in a slow response material.
Noise level – If every little noise can interrupt your sleep, this factor is more than critical to you, even more, if you sleep with your partner because, with a noisy mattress, the partner's movements will disturb you either.
Off-gassing – Are you sensitive to odors and off-gassing materials? Take into consideration if the desired mattress has any off-gassing or strange odors. Most mattresses have some odor until they are new, but it is usually just a matter of days to get rid of the smell. In a few cases, the odors can last longer to disappear.
Heat retainment – Some materials trap air more than others. That can lead to overheating, which isn't the best for warm sleepers. Don't forget about this crucial factor, don't let it ruin your nights.
Edges – If you tend to sit more frequently on the edge of your bed, or are heavier, always examine if the edges offer solid support. If you use a bed without supporting sideboards, this factor is something you can't ignore.
Assess your needs – 6 factors to consider before buy
Now we know all the crucial aspects of figuring out which mattress is the best for your needs. Now go through all personal elements that are also essential to evaluate before you can finish your purchase. Using the above factors, assess your exact requirements to clarify what you expect from your new mattress.
Set up a budget
The first thing you need to decide is your budget. It varies from person to person but also depends on the purpose of buying. Have a quick look around on the mattress market to get an idea about prices and set up the budget you are willing to spend on your purchase. Stick to the range you determined. Stay focused, and always keep in mind:
Prices grow with the size. Shopping for a Queen size usually reasonable than buying a King or California king one
Don't go for the cheapest option, but the highest price doesn't mean the best quality.
You will get what you paid for, don't set up unrealistic expectations for a moderate budget, get rid of some requirements instead.
Look for deals and sales. You will find some most frequently around the Holidays.
Sleeping position
Most people have a favorite posture how they spend most of the night. In general, we can speak about side sleepers, back sleepers, stomach sleepers, and combo sleepers. To learn more about sleeping positions check out our post about the best sleeping positions. Of course, it could happen that you are changing your position during the night. In that case, try to figure out which position you keep up for the most extended period. If it is not determinable, choose that comfort level that fits most of the posture you like to fall asleep. That way, you will support yourself in falling asleep as quickly and efficiently as possible. Or go for a medium-firm one that will give you a bit of everything.
Side sleepers
For side sleepers, a body contour option will be the best comfort. They will need pressure relief around the hip and shoulder area to avoid pain during night rest. That will mean if you are a side sleeper, you should go for a softer option. On a scale of 10, the firmness should be around 4-6/10.
Back sleepers
As a back sleeper, you should look for a mattress to provide an ideal alignment for your body. Perfect alignment means that your body develops in a straight line from your head's back through your shoulders to your hip. If a mattress is too soft, it lets your hips sink too deep into the mattress that will lead to lower back pain. A firm one will prevent reaching a relaxed state by generating unnecessary tension in the shoulder and the back. If we look at the scale of 10, where 6.5 is the medium-firm option, back sleepers will reach the maximal comfort with a firmness level of 5.5-7/10.
Stomach sleepers
The stomach sleeping position is far from ideal, and it is best to try to get used to another sleeping style if possible. If you cannot sleep otherwise, it is best to find a mattress that can distribute your body's weight evenly and is not too soft to let you sink in deeply because it will result in lower back pain. What you are looking for is a firm mattress that can lift your hips to the level of your shoulders. On a ten scale, this will be a mattress with a comfort level of 7-9/10.
Combo sleepers
If you are changing your sleeping position continuously and not sticking to one of them, you will need a mattress with a little of everything. A mattress that could provide you the necessary support, the ideal alignment, and the desired comfort is a medium-firm mattress of about a 6.5/10 comfort level on a scale of ten.
Firmness scale
| Firmness | 1 | 2 | 3 | 4 | 5 | 6 | 7 | 8 | 9 | 10 |
| --- | --- | --- | --- | --- | --- | --- | --- | --- | --- | --- |
| Side Sleepers | | | | * | * | * | | | | |
| Back Sleepers | | | | | * | * | * | | | |
| Stomach Sleepers | | | | | | | * | * | * | |
Your weight
Yes, even your body weight can make a difference and can depend on it if a mattress will be comfortable for you or not. Sinking, hugging, support, but even cooling depends on your body weight.
Average sleepers (between 150 and 200 lbs) – Manufacturers are scaling their mattresses from 1 to 10 by firmness. Mattresses are rated for average sleepers around 180 lbs. Lucky you, choose a firmness level that fits your sleeping style.
Lighter sleepers (under 150 lbs) – If you are a more lightweight sleeper and are under 150 lbs, pick the firmness by your sleeping position and go under it with 1-2 grade since you won't sink into the mattress so deeply as an average sleeper. For example, if you need a soft mattress since you are a side sleeper, go for a 3-5/10 version.
Heavier sleepers (over 200 lbs) – If you are a heavier sleeper over 200 lbs, it is the opposite. It would be best to choose an option 1-2 grade higher since you will push against the mattress harder than an average sleeper. For example, if you need a medium-firm one for your back sleeping style, choose a 7-8/10 one. It is also good to keep in mind that you, as a heavier sleeper, will need at least a 12" thick mattress to enjoy all the benefits of it.
Mattress height and size
It would be best if you were sure which size suits your lifestyle. Of course, the room's size is the most critical factor, but if it isn't set any limits for you, you can use the following sizing guide to determine which dimensions will work the best for you and your family.
Mattress size
Dimensions
To whom?
Twin
38"x75"
One adult/older child
Twin XL
38"x80"
One taller adult
Full/Double
54"x75"
One adult and one child or one pet
Two adults
Queen
60"x80"
One adult and one child or one pet
Two adults
King
76"x80"
One adult with pets or children
Two adults with one pet or child
California King
72"x84"
Two adults with more pets or more children
Besides the size, mattress height is also essential to decide which mattress is the best option for you. If we ignore some exceptional cases like buying a mattress in a trundle or an upper bunk, choose at least a 10" thick model. A thinner mattress can't provide the necessary support and won't be as durable. If your weight is above the average, the thicker is better. But after a certain point, thickness doesn't make more difference, and you can't profit from the extra height. Over 13"-14", you need to face some everyday problems; for example, you won't find any sheet that fits, or the mattress will be far too heavy to move.
Choose the best type by your preferences
Ok, in theory, you know which mattress is the best for you. You know all the types, sizes, firmness, and you learned all guidelines to pick a model according to your weight and sleeping position. Now select some real examples and types that fit exact needs.
Which mattress is the best for different sleeping positions?
Above, we already clarified what guidelines you should follow when choosing a mattress for your sleeping position. Now I pick some specific examples to get an idea of what types you should go for.
Which mattress is the best for side sleepers?
For a side sleeper, the essential factor is finding a soft mattress with excellent body contouring and pressure relief attributes. Generally, memory foam mattresses can provide these features. Of course, if you prefer a bouncier feel, you can search for other options since finding which mattress is the best is mostly a personal preference.
To see Keetsa Tea Leaf Supreme's detailed recommendation go here.
Check Item ❥
Keetsa
5% Off Keetsa Tea Leaf Supreme Mattress
Coupon code: KEETSA5POFFSUPREME
Which mattress is the best for back sleepers?
Back sleepers are the sons of fortune; they can find a wide variety of mattresses that can be comfortable for them. The bad news is that only 8% of people sleep on their backs. If you are one of them, I suggest going for a hybrid mattress and finding the ideal balance between the coil system's support and the contouring comfort of the foam comfort layer.
Check Item ❥
Which mattress is the best for stomach sleepers?
As I mentioned, if you are a stomach sleeper, try to switch to another posture that will be way better for your overall body's health. If you cannot do that, try to find a mattress with excellent support attributes with just a touch of a comforting layer. Most likely, an innerspring mattress can support your sleeping style the most, or a hybrid with a thinner, not too soft, comfort layer.
Check Item ❥
Keetsa
5% Off Keetsa Plus Mattress
Coupon code: KEETSA5POFFPLUS
Which mattress is the best for combo sleepers?
Combo sleepers will need a bit of everything, strong support with pressure relief and hugging softness. To find these features in one piece is almost impossible, so try to find a close match. It could be beneficial to find a mattress with buoyant attributes to make moving around in your bed as easy as possible. A pure latex or a hybrid with a latex comfort layer could be a great choice.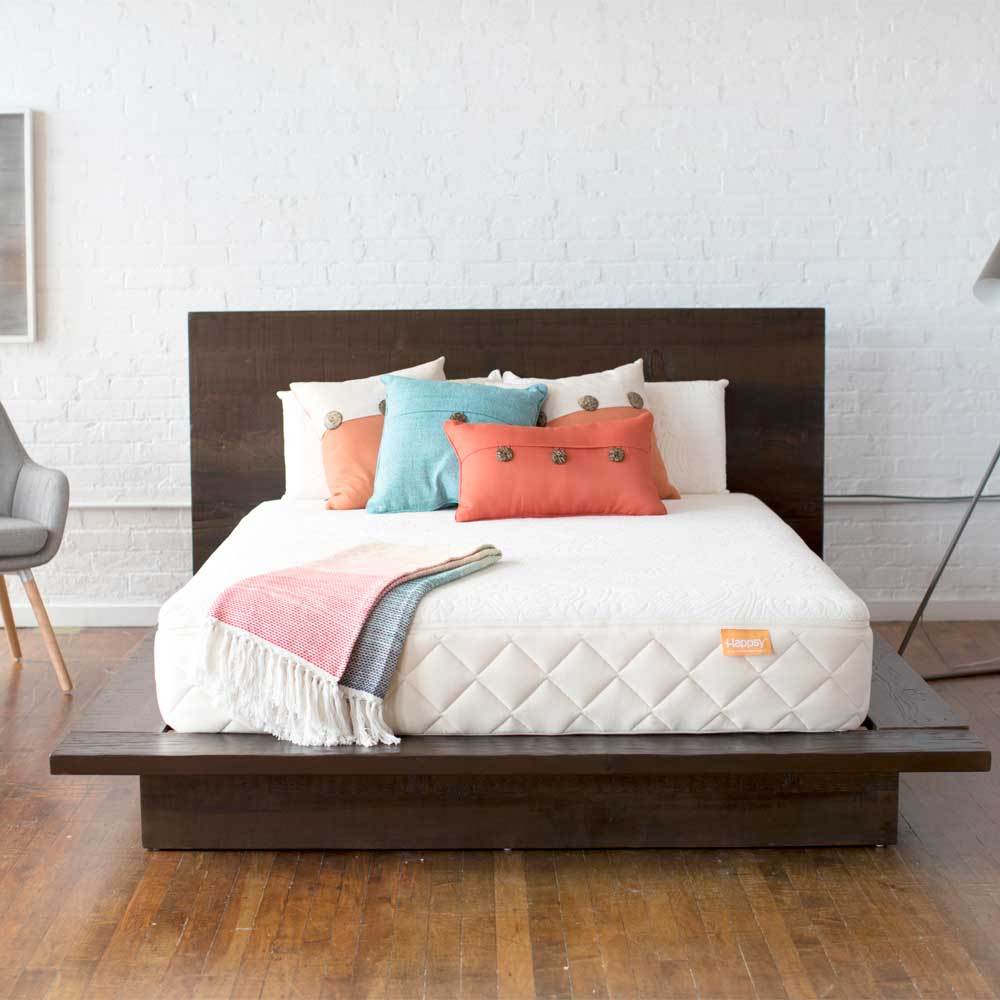 Check Item ❥
Happsy
Take $250 off a Happsy mattress
Coupon code: blackfriday250
Which mattress is the best for particular needs?
Let's go through some special needs to get an idea of which mattress is the best if you have particular needs. I hope you can avoid being stuck with the choosing process with these tips. If you have an allergy, your partner tossing around in the bed or sleeping hot shouldn't stop you from finding the ideal mattress for yourself.
Which mattress is the best if your partner moves a lot?
If your partner moves a lot or gets into bed, or wakes up at a different time, a mattress with excellent motion isolation would be the best for you. If you use a mattress that doesn't transfer all the movements through the entire surface, your sleep will be much more relaxing. It is best to tend a memory foam mattress or a pocket coil one with a memory foam comfort layer.
To see Bed In A Box – Azul's detailed recommendation, go here.
Check Item ❥
Bed In A Box
25% Off Mattresses + Free plush pillows
No coupon code is required
Which mattress is the best if the partner's and your preferences don't match?
The easiest to say, nothing you can do that will satisfy both of you. But to take it seriously, if you cannot agree on anything because of different sleeping positions or having a big difference in body weight, the best thing you can do is to buy two separate mattresses. Everyone chooses one that fits their needs. For example, two Twin XL mattresses will perfectly fit in a King frame. Just be sure that you have proper support in the middle of the frame.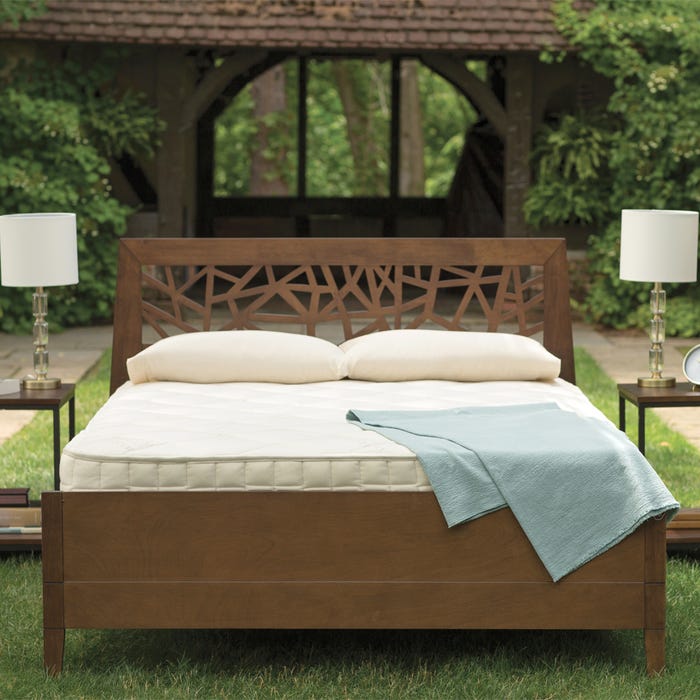 Check Item ❥
Naturpedic
Black Friday Sale: 20% off
Coupon code: blackfriday20
Which mattress is the best if you sleep hot?
All manufacturers are facing the heat retaining problems of mattresses. So they try to figure out different solutions to support you in maintaining a healthier and calmer environment. Innerspring mattresses have excellent air circulation attributes thanks to their constructions. On the other hand, unique gel-infused gel foam options also can support hot sleepers.
Check Item ❥
Which mattress is the best if you have allergies?
If you suffer from allergies, you have to find a hypoallergenic solution to get the relaxing sleep you deserve. The modern mattress industry provides answers to your problems as well. I suggest choosing a latex foam mattress to avoid unpleasant symptoms.
Check Item ❥
Which mattress is the best if you look for a natural solution?
If you are worried about chemicals, you should look for certifications that prove they used materials' from an organic and chemical-free origin. Look if foams are certified by CertiPUR-US, GOLS certification for latex, or Oeko-Tex for other fabrics.
Check Item ❥
To see Sweet Zzz Hanna Hybrid's detailed recommendation go here.
Which mattress is the best if you are buying for someone else?
Suppose you need to buy a mattress for someone else, for example, in a weekend house, in the guest room but would like to provide comfort to the user. In that case, I suggest buying a medium-firm hybrid mattress that can provide the necessary support and a hugging feeling in one piece.
Check Item ❥
Slumberland
Take 25% off of Slumberland Low Prices
No coupon code is required!
Create a note – Write your requirements down
Huh. If you are still here and have read all this post so far, I suppose you grab a piece of paper and write down what you learned about your needs. List all your requirements carefully.
Basic preferences

Budget
Size
Height
Firmness level

Other special needs (mark that is essential to you):

Zero noise
Temperature neutrality
High responsiveness
Hypoallergenic
Organic
Effective motion isolation
Strong edge support
Durable, long-lasting model
At the end of this listing, with a bit of luck, you can determine which mattress is the best for you, and nothing else remains to find this perfect mattress online or in a mattress store.
Where to buy your new mattress?
When you are done setting up your requirements and knowing which mattress is the best for you, the final step is to make the actual purchase. You have two options, the old-fashioned way in a shop, or its alternative the online shopping. Both on has their advantages and disadvantages, it is up to you which one do you prefer.
Go to the shop?
Go to the shop if you want to feel the mattress, feel its support and comfort, and how firm it is. Take your time, stay relaxed for 10 minutes, and ask the salesperson to leave not to strain his presence. But remember, 10 minutes of rest is not equal to a whole night of sleep.
The significant advantage of buying a mattress in a shop is that you can discuss a discount for sure and ask the salesperson targeted questions. The disadvantage is the constraint of limited choice and pressure to quick decision-making.
Purchase it online?
Bed-in-a-box companies have grown significantly in recent years thanks to the broad scale of offers, the trial periods, the quick delivery, big deals, and the detailed descriptions. Purchasing online now is not like gambling. Almost all brands offer a trial period with a no-question money-back guarantee.
The significant advantage of online buying is that you can access all the ratings of previous buyers. The board selection and the comparability of the product attributes are also standing on your side. The disadvantage of online buying is that you can't try the mattress before the first night of usage.
If you are interested in buying a mattress online, do not miss our top tips to choose with success.
The bottom line
Congratulations, if you finished this post, it will be worth the effort. Now you can decide which mattress is the best for you. You can check the vast online selection and compare the possible options against your requirements. Or you can step into a mattress store confidently, knowing all the questions you have to ask.
If I missed something or you are uncertain about any part, please do not hesitate to ask. Once you bought your new mattress, please share your experiences and pick with us.
You might be interested: